Choose your subscription plan !
All our offers are automatically renewed for the same duration.
You can easily cancel automatic renewal at any time.
or: 19.99€
instead of: 29.94€
Best deal!
or: 29.99€
instead of: 59.88€
100% secured payment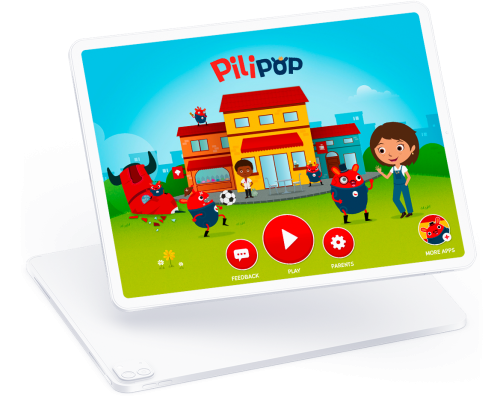 Rated 4.5 out of 5 on the app stores by 1,357 reviews
Bonus: free access to the Spanish and French versions
Available for tablets and smartphones
Frequently asked questions
The best age to learn English
Playful and educational
Playful and educational, my 6 year old son amazes his teacher in English
Spectacular growth
Great application. My daughter has progressed dramatically in English!
An amazing app
An amazing app for immersing kids. The App differs from all those apps where kids can play without really making any effort just with a little tactics. Here not at all. You have to listen and talk and it's fun. I love the concept by universe (body, numbers, animals, vehicles, family..) I was conquered by the collection of books that my 5 year old devoured and this app in addition, it's great. He has gained quite a level in 3 months. Congrats really.
And thank you ?
We are learning!
We take the game and we learn! Our little ones are geniuses and pilipop too.
Playful and educational
My 4 year old daughter is learning while having fun. And she is the one who asks me to do English… So for my part I am 100% satisfied.